CLOSED for 2023. Opening Again March 2024.
You are 20 minutes by ferry, and one adventure away from a great time.
But, where to spend the day, and make the most of your precious visit?
We are your local guides to a great day on Bowen Island. An adventure is as easy as riding an eBike or an LSV.


How Can I Rent From You?
Same Day – Walk In Only. We operate on a first come first serve basis.
View prices here.
In Person: Walk off the ferry, turn left, and say hi! We are a 20 meter walk to the left when departing the ferry. For sunny summer weekends, we recommend booking in advance.
Where Can I Cycle To
Artisan Square
Beaches
Hiking Trails
Artists and farmsteads around the island
Remote view points
Pack a picnic and head off to a remote beach (our favourite).
…the list goes on!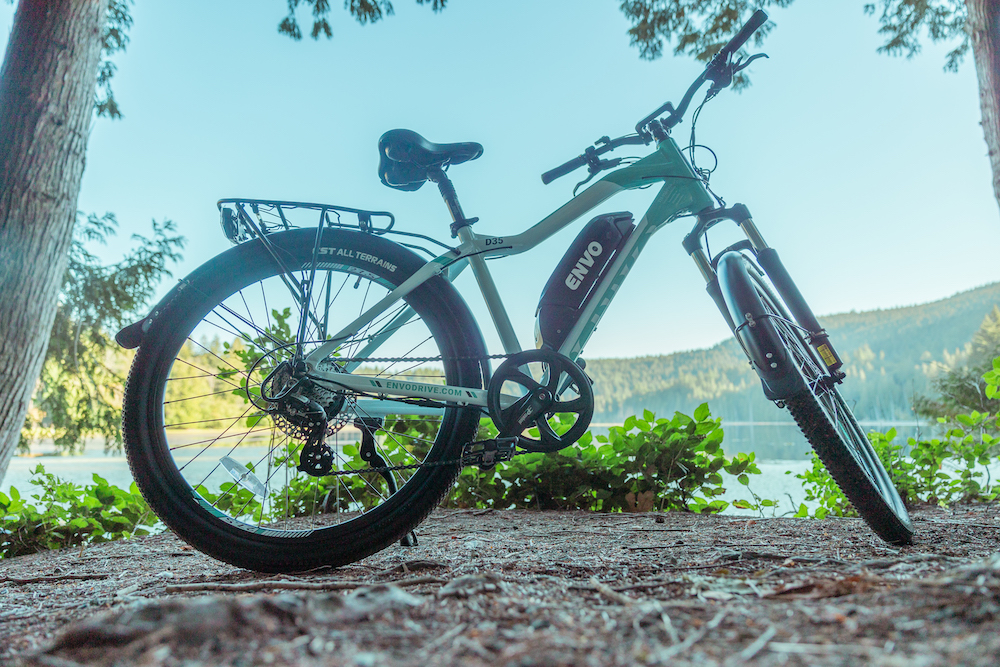 I hear I can get a discount?
Yes, are you staying at one of our partner locations? Ask your host if their hotel, BnB, yoga studio, or other accommodation has partnered with us.
Did you bring your own helmet? Save even more!
What's Included
Each rental includes a:
Lock
Fully Charged Battery
Charging Cable
Pannier or Bag (1 per every 2 bikes)
Helmet (Discount if you bring your own)
The eBikes
The eBikes are Class One, pedal-assist, and capable of speeds up to 32km/hr. They do need you to spin the pedals for the electric motor to kick in. The eBikes have 500watt motors.
Accessibility
BC law prohibits those under 16 from riding electric bikes. Please write into your MLA to change this.
Anything I shouldn't do?
Don't get on the ferry with your eBike. Our business is based on Bowen Island and we'd like to keep all of our eBikes on island.
Don't try to pop a wheelie on your eBike – these are not trick bikes. Using the eBikes for tricks, wheelies, jumps will result in a $50 damage deposit being claimed.
Don't ride the eBikes in the pump track park.
Don't skid, or lock up the rear wheel to brake. You're wearing down the tires for the next person!
DON'T ATTEMPT any maintenance. We have hydraulic brakes on most of our eBikes. Do not attempt to remove the hoses for these hydraulic brakes.
Don't ride on a flat tire. Call us and we will get you a new bike or pick up the broken one, or change the tire for you.
Don't 'pick' at the batteries or labels on the bikes.
Book in Now