Prices
All day rate for $10.65/hr
| Item | Price | Time |
| --- | --- | --- |
| eBike | $48 | 2 hours |
| eBike | $60 | 3 hours |
| eBike | $65 | 4 hours |
| eBike | $70 | 5 hours |
| eBike | $75 | 6 hours |
| eBike | $80 | 7 hours |
| eBike | $85 | 8 hours |
| eBike | $114 | Overnight (24 hours) |
| eBike | $184 | Weekend (48 hours) |
| eBike | $214.64 | Weekend + 8 hours |
| eBike | $274 | Long Weekend (72 hours) |
| Remote battery drop-off | $39 Vehicle Run + $18/battery (weekend) OR $9/battery (weekday) | 1-4 batteries depending on availability of batteries |
| pickup with trailer | $25 per person | 2 person min, 5 person max |
| Return After Close | Normal rate + $25 / hr/bike, $25min charge | All eBikes must be back before closing time. |
All prices exclude tax
* 30-60min arrival (dependant on battery availability and your distance from our offices)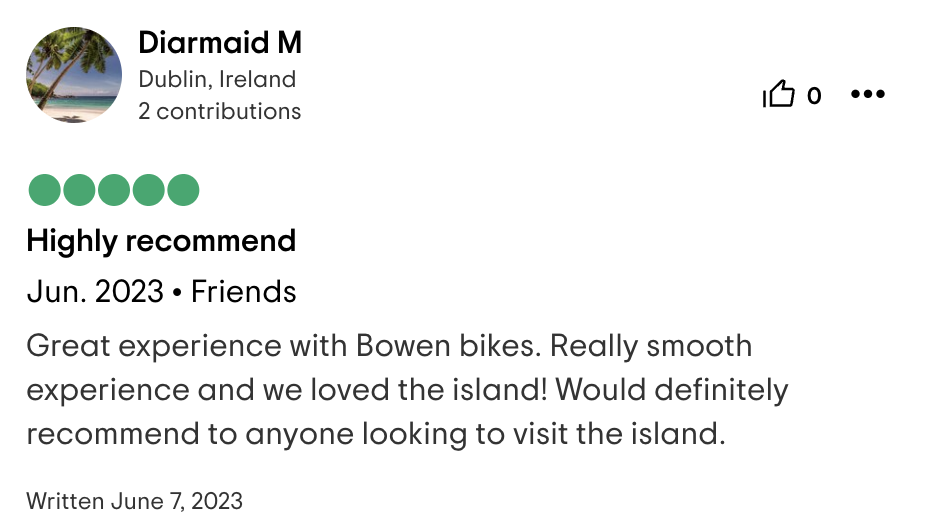 Overnight Rentals are allowed so long as we are open on the days you have the eBikes.
After Hours: Please return bikes on-time. We have to find staff and pay extra to keep employees and emergency team on standby. That's why there's a charge of $25/hr/bike for returning the bikes after regular hours.
Extending Rental Time. For daily rates, there is no specified end time you need to have the bikes back by. If you want to extend from 2hours to all day, you can. Please give us a call while out on the eBikes to let us know. We will settle up when the bikes are returned.
Charges upon returning: When returning bikes we have a 5 minute grace period for your allotted time. Then we bill up to the next 1/2 hour rate.
Free Fresh Batteries. If you visit our office, we can replace your drained battery with a fresh one for free, depending on availability. Please call ahead to ensure we have a battery ready for you. Note: we rarely have batteries available during summer weekends.
Crashes. Regardless of the incident, there is a $27 evaluation fee for our mechanic to inspect & fix the bike after a crash. Ensure the safety of the next rider and make your bike safe for them.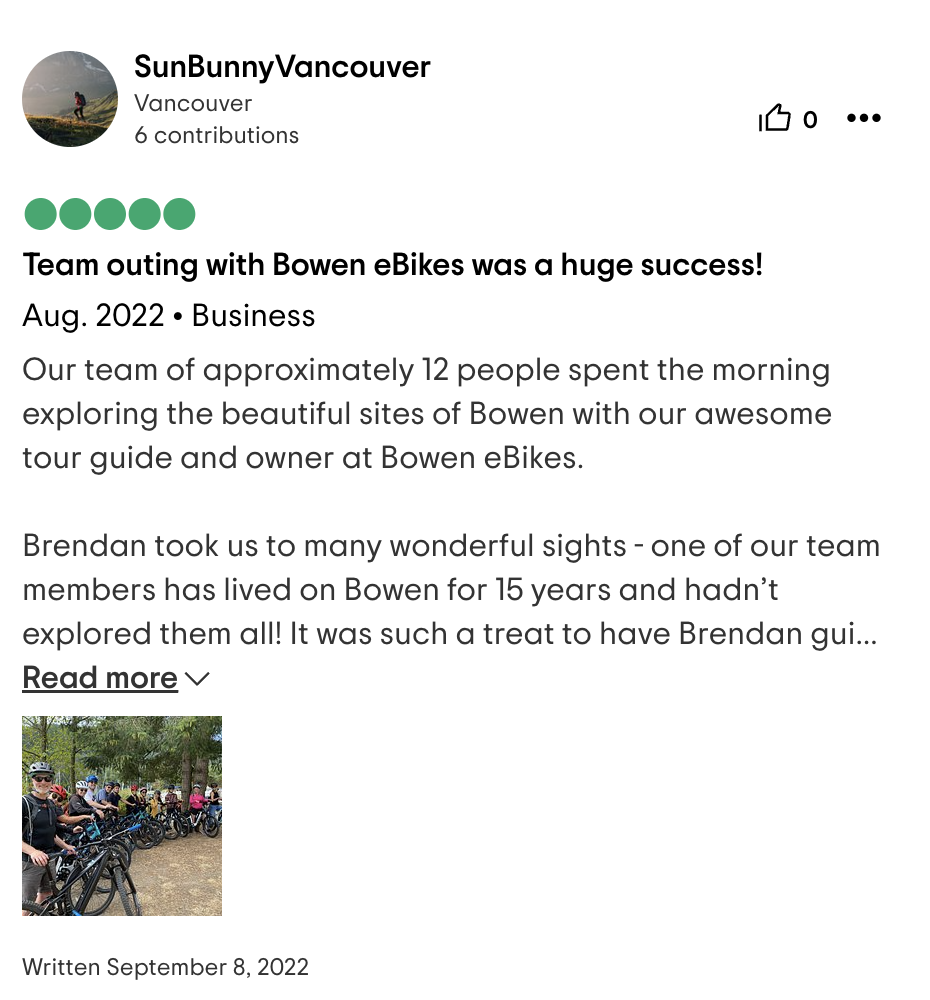 Discounts
| | | |
| --- | --- | --- |
| Item | Discount | Application |
| Bring your own helmet | -$4.00 | Per rental |
| Partner Hotel/AirBnB/Marina/Lodge. Ask your host if they have partnered with us. | 10% | Per rental |
| Groups of 10 or more | 10% | |